Has there been a recent patch to #ApexLegends that adds the announcer in Fight Night using chicken noises when people leave the ring?
Had a fun bug tonight with the new #ApexLegends "Second Chance" mode that, as I was being respawned, my team was wiped, but me and one teammate still respawned. I couldn't control anything but they could and managed to fight a bit longer even though we were dead 😂
Been wondering for a while - has anyone else seen the Sentinel in #ApexLegends has a hop-up slot? Do we know if it's a bug or a new hop-up planned?
Are the instructions / piece list available anywhere? This looks super awesome and I'd love to make it!
So I'm buying a house on Monday 🤑 which means that last night I was doing some serious packing. Well, between games of #ApexLegends of course!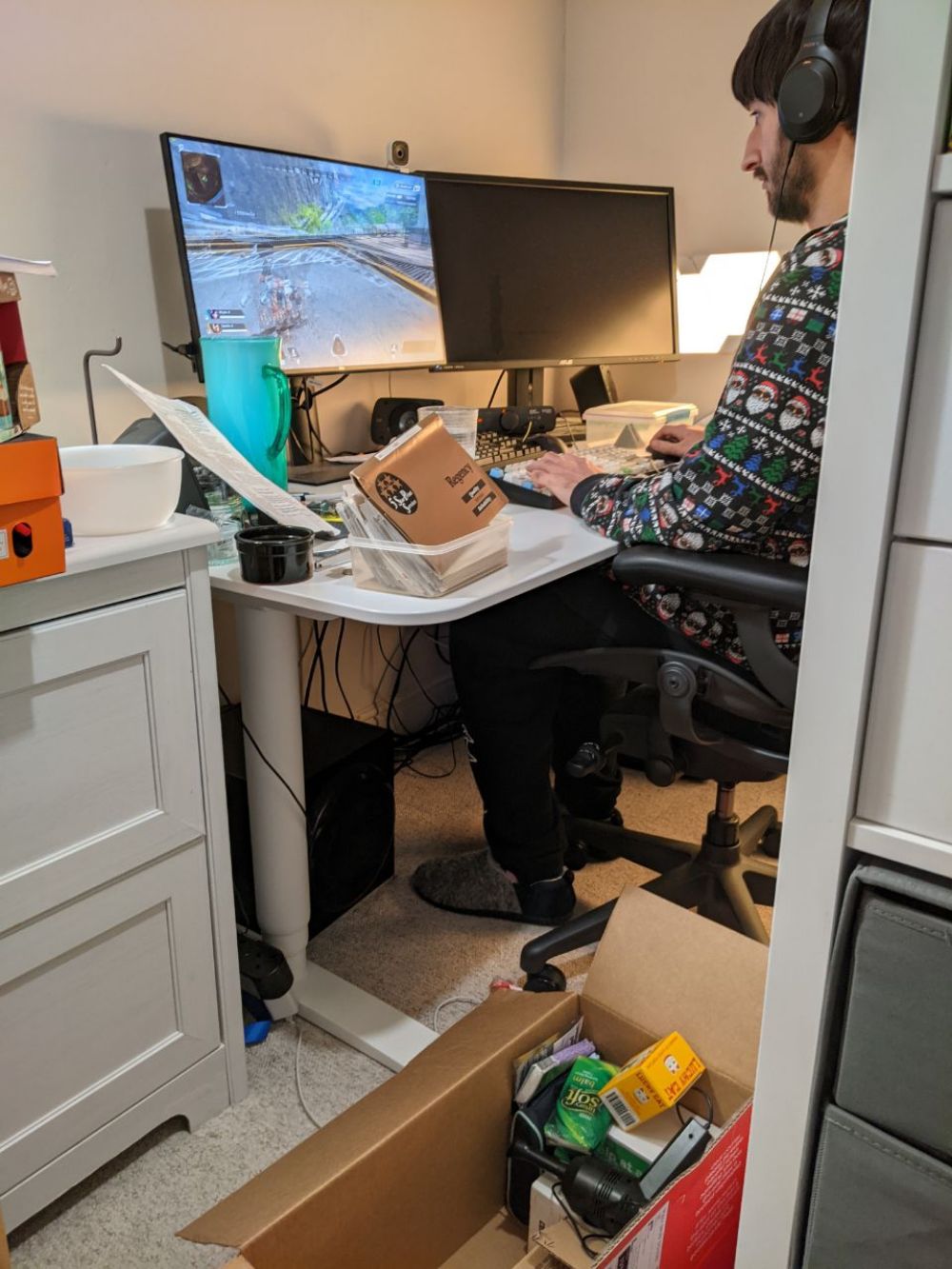 Pretty great #ApexLegends quest / hunts. Really enjoyed a season of solo play and story, and looking forward to what's been confirmed for next season!
Same with "The Enemy of my Enemy" - I wonder if everyone's trying to play it now and servers can't cope?