Add your Meetup.com Events to your Calendar

For quite some time I've been using an awesome lifehack to integrate my Meetup.com calendar with my personal calendar. I've not seen it talked about that well, so I thought I'd document it (two years late!)
This is quite a useful way to get your upcoming events hooked into your calendar, instead of needing to export them one-by-one each time you RSVP to a new event.
To do this, all you need to do is log into Meetup.com, and click the Export to button, then copy-paste the iCal calendar link which appears: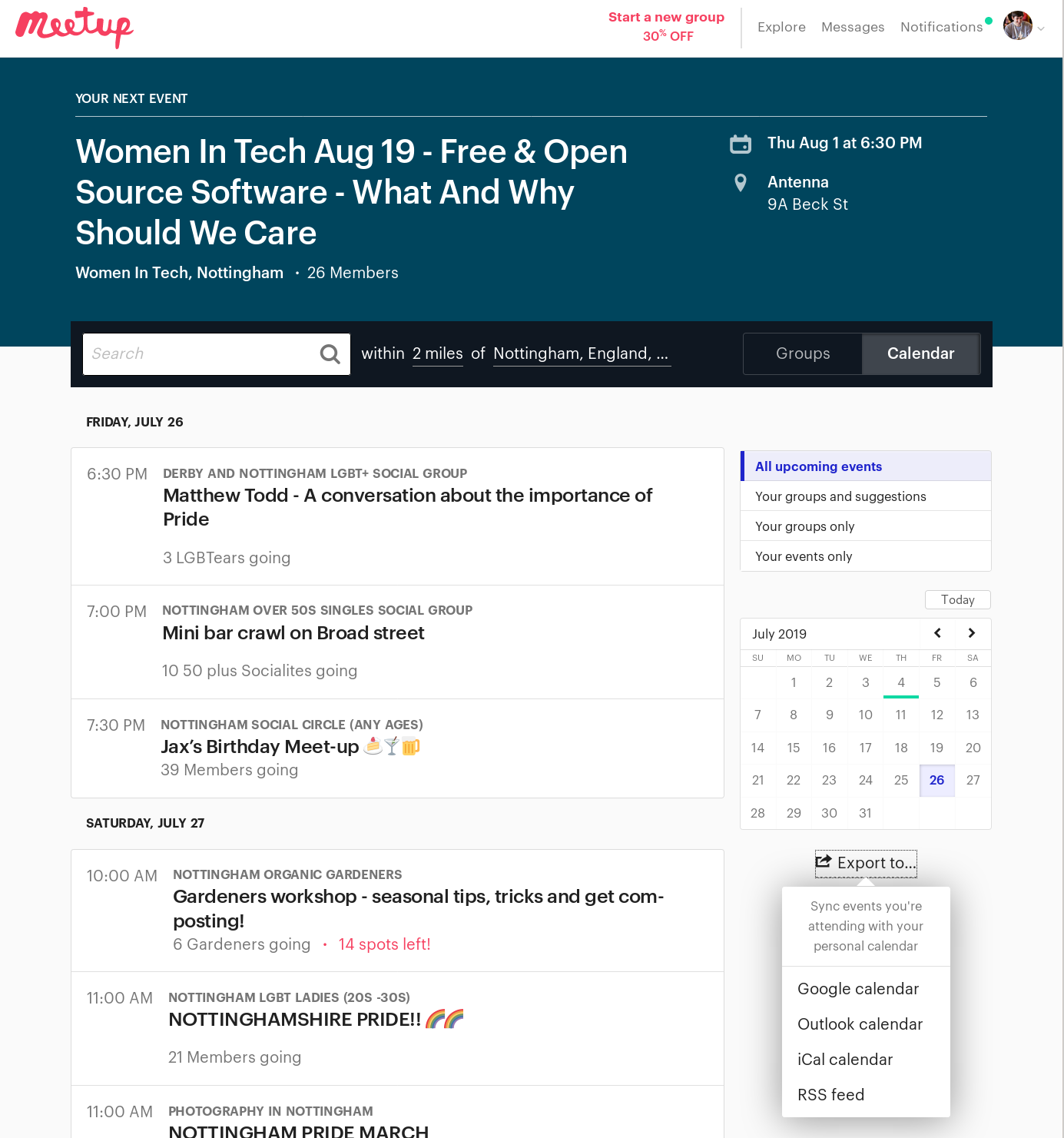 With that link, you can then add that into your favourite calendar client, and it'll show you all your upcoming events.
Note: after an event has happened, it will disappear from your calendar, so you won't be able to easily go back and see what you were attending a week ago without going into Meetup.com.