Can someone at McDonald's please fix their Android push notifications? I always get an empty notification as well as the normal one, and it's been happening for best part of 6 months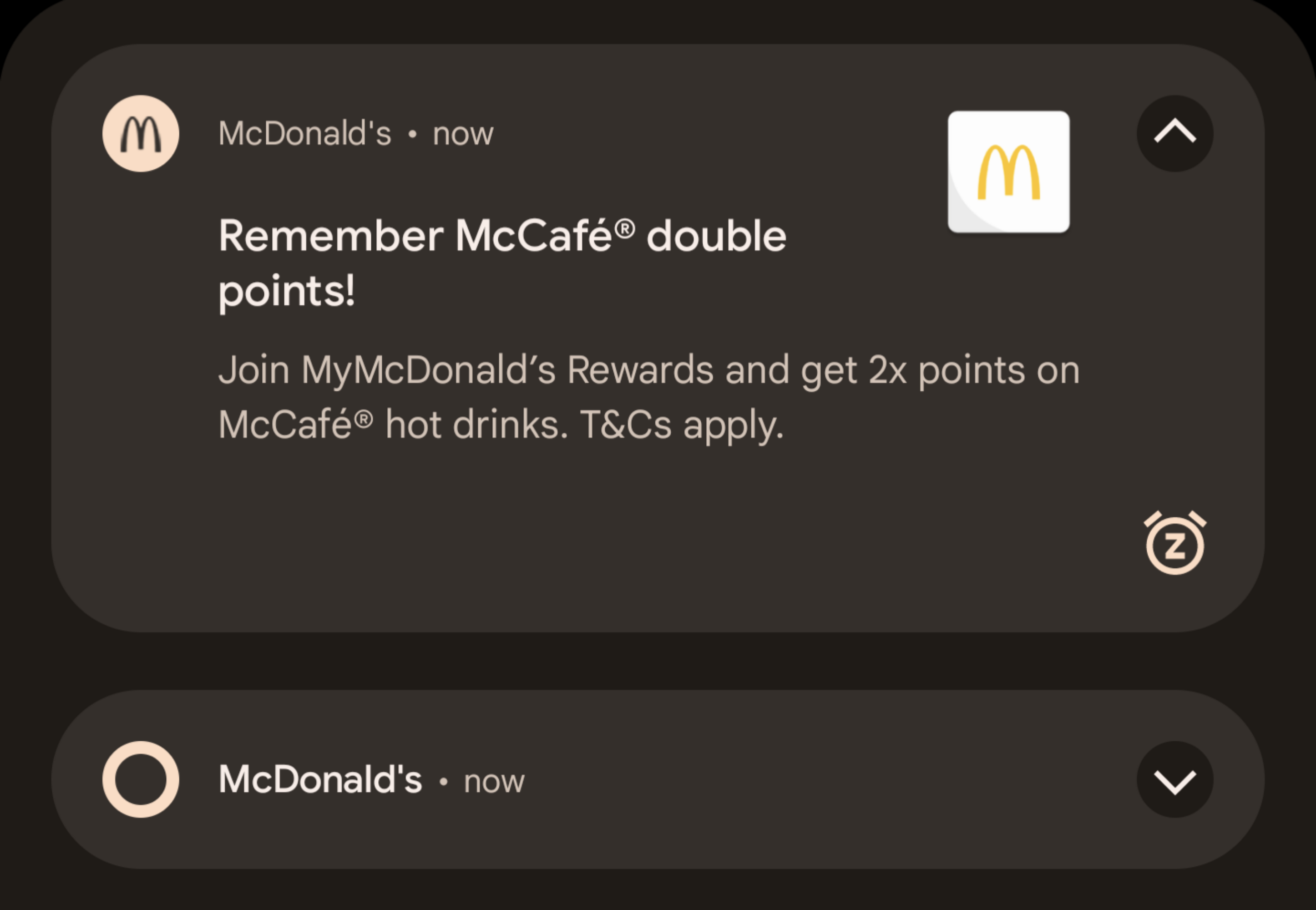 This post was filed under photos.
Interactions with this post

Interactions with this post

Below you can find the interactions that this page has had using WebMention.

Have you written a response to this post? Let me know the URL:

Do you not have a website set up with WebMention capabilities? You can use Comment Parade.