New desk setup, with a Fully Jarvis desk and Ergotron monitor mount 💪 Despite what you can see peeking out below, this is the most cable managed I've ever been, and I'm hoping the desk will remain this clear for at least a week 😅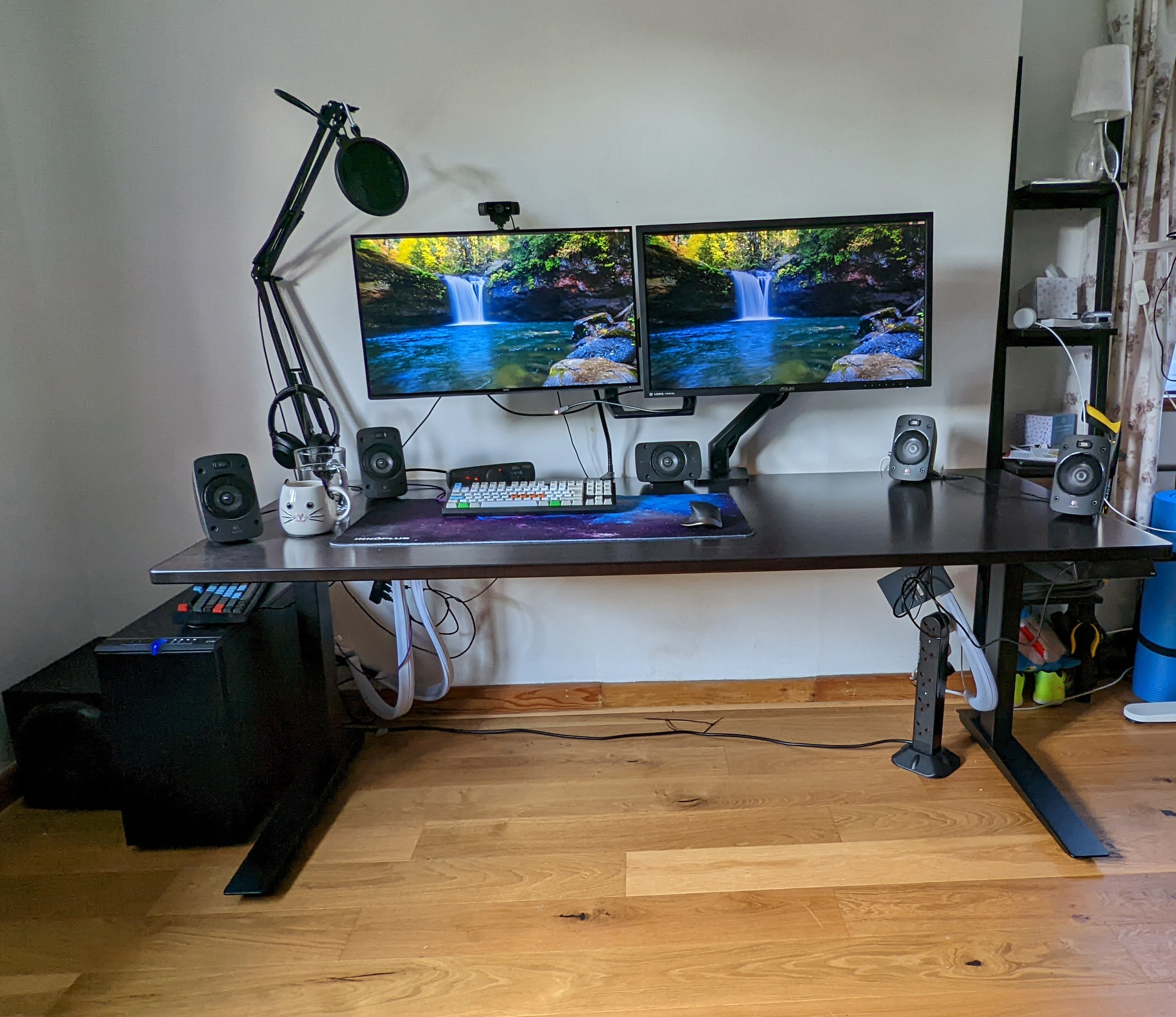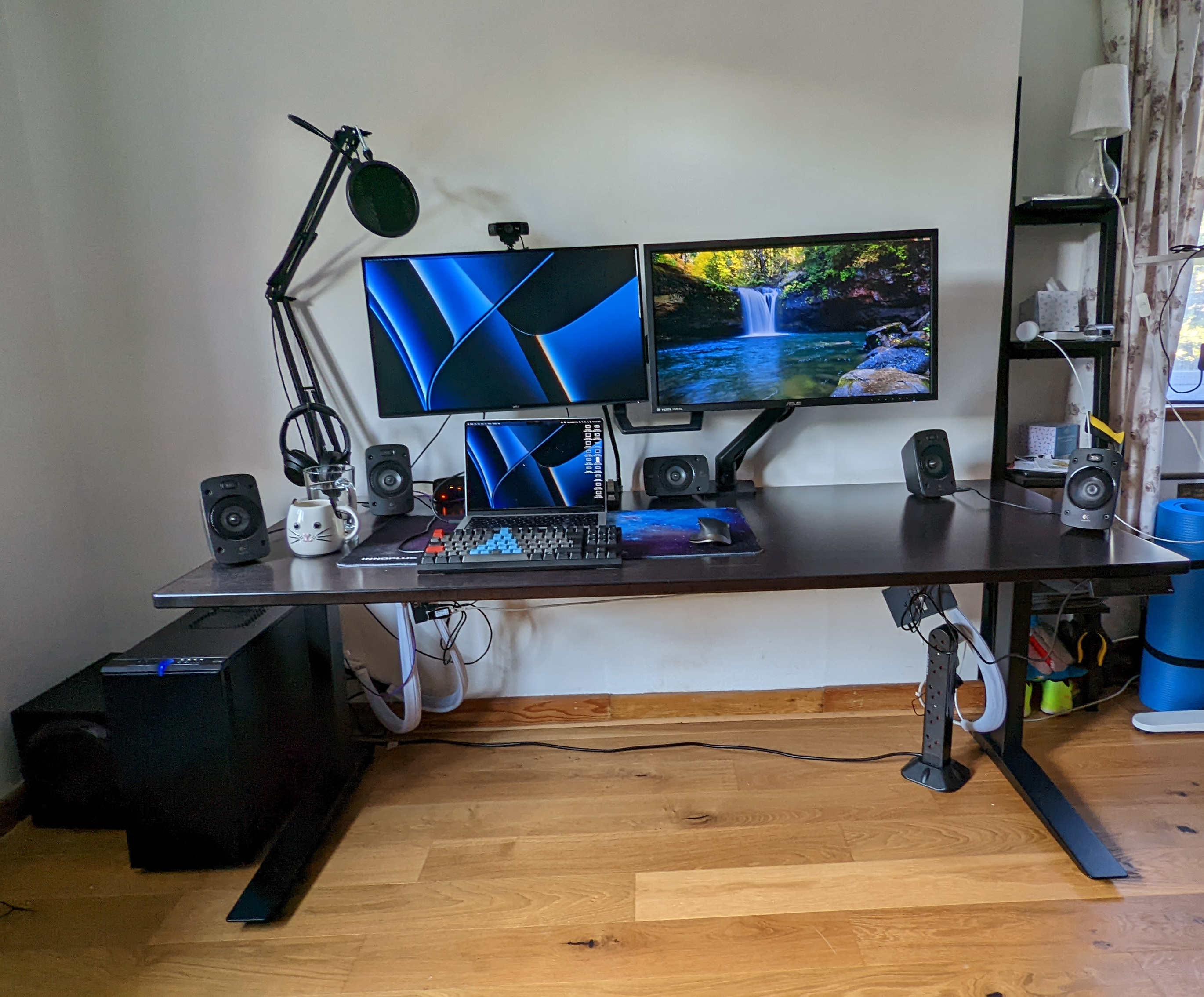 This post was filed under photos.
Interactions with this post

Interactions with this post

Below you can find the interactions that this page has had using WebMention.

Have you written a response to this post? Let me know the URL:

Do you not have a website set up with WebMention capabilities? You can use Comment Parade.