I'd been wondering why I was seeing a tonne of regular traffic to my article How to Undo a git push --force and it turns out it's cause I'm a 'featured snippet' on the top of Google! Pretty cool for my lil' old blog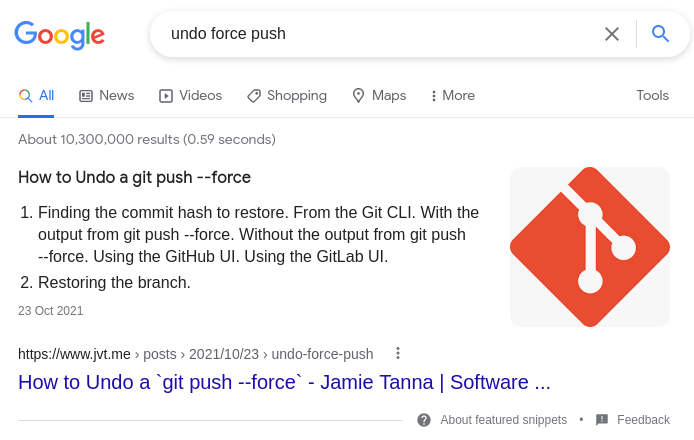 This post was filed under photos.
Interactions with this post

Interactions with this post

Below you can find the interactions that this page has had using WebMention.

Have you written a response to this post? Let me know the URL:

Do you not have a website set up with WebMention capabilities? You can use Comment Parade.