Today #Cookie has been a mix of very cute, doing some great training with Anna Dodson and having a bit of separation anxiety, but she's been getting better and settling more easily.
My favourite moment was Anna giving me a kiss, and Cookie seeing this and immediately wanting to get in on it too, by giving me a nice slobbery kiss of her own all over my face 😂😝
She's been super cuddly too, and enjoyed one of many nice sofa naps earlier ☺
Being a dog owner isn't a walk in the park (pun intended) but it's been very rewarding so far 🥰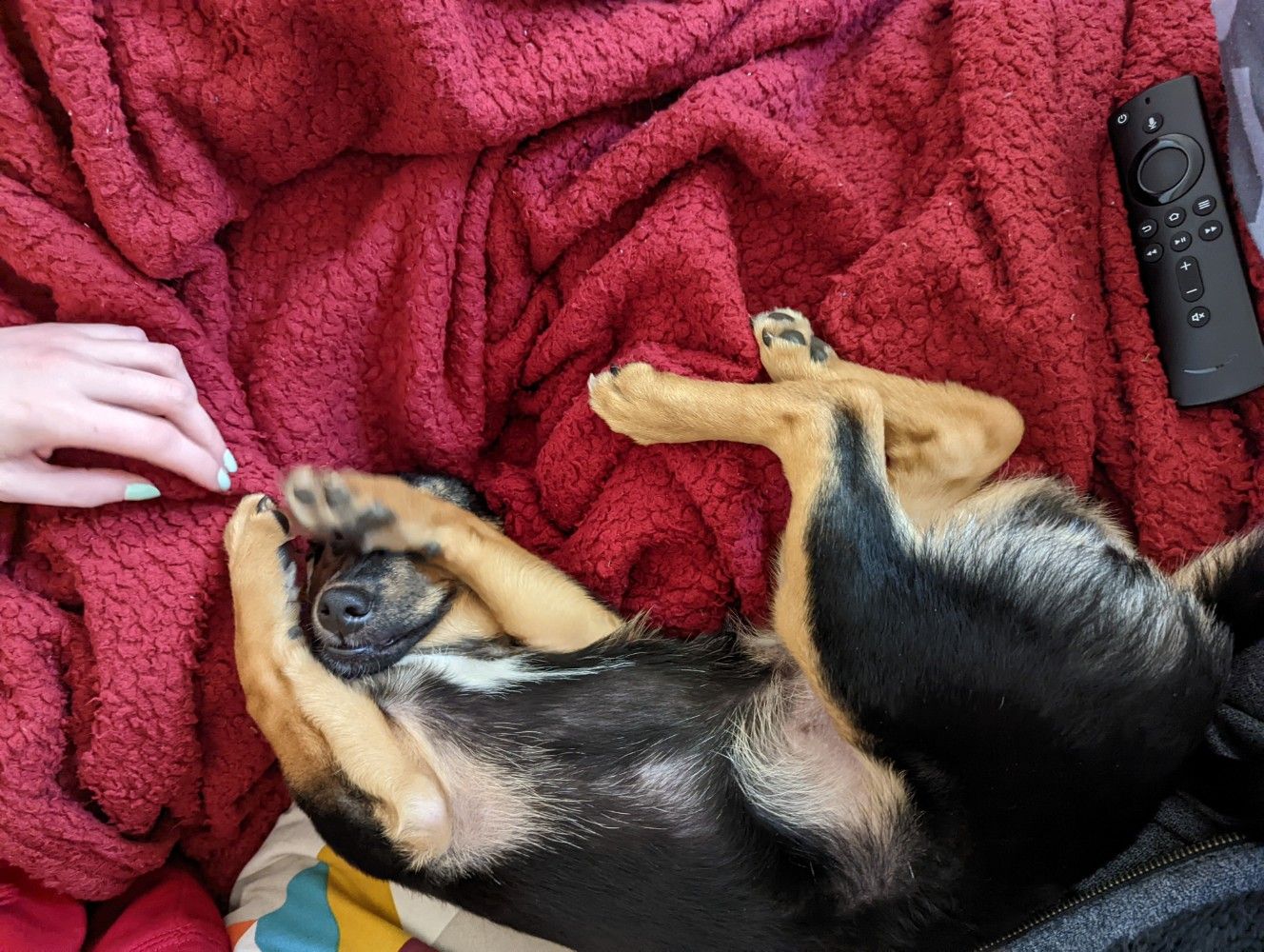 This post was filed under photos.
Interactions with this post

Interactions with this post

Below you can find the interactions that this page has had using WebMention.

Have you written a response to this post? Let me know the URL:

Do you not have a website set up with WebMention capabilities? You can use Comment Parade.